BANK WIRE

Bank Name: JS Bank Limited
Bank Address: Islamia College Branch Karachi-9526, Pakistan
Account #: 9526000000696229
IBAN: PK91JSBL9526000000696229
Branch Code: 9526
Payable To: QURAN O ITRAT ACADEMY
---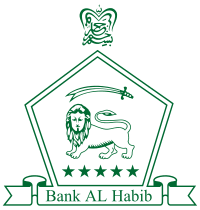 Bank Name: Bank AL Habib Limited
Bank Address: GARDEN BRANCH. KARACHI
Branch Code: 1082
Account #: 1082 0071 0057 8601 8
IBAN : PK32 BAHL 1082 0071 0057 8601
Payable To: ALI RAZA MEHDAVI
Note:
Please inform us the details of payment such as: Khums, Donation, etc on
(0092-21) 32226948, (0092-21) 32237207
or email us at
info@qoitrat.org
.
We will whatsapp / email you the receipt after confirmation from bank.
If the details of amount is not given within 3 months then
Quran o Itrat Academy
will use it in any religious activity. Thank you.